---
HONOKAA PEOPLE'S THEATRE
775-0000
(WE HIGHLY RECCOMEND CALLING ON THE DAY OF SHOWING :)

Movie Tickets: $6 Adults, $4 Senior Citizens 65 and older, $3 Children ages 12 and under
CLICK HERE TO VISIT OUR KICKSTARTER PAGE, DONATE TODAY TO KEEP MOVIES ALIVE AT THE PEOPLE'S THEATRE!
UPCOMING CALENDAR

The dates in this calendar are best estimates and subject to change, the events listed below the calendar with descriptions are confirmed, but please check by calling on the day of showing to be sure, mahalo!

Monday


Tuesday

Wednesday
Thursday


Friday

Saturday

Sunday


July 21

Closed

July 22

9am-Hula Class

No Movie

July 23

9am-Hula Class

2:30pm- Teen Hula

No Movie

July 24

No Movie

July 25


6pm-HPT


FUNDRAISER
LAUNCH PARTY -

Hurray! We've raised $8, 500 so far!


July 26


5pm-Maleficent

7pm-Honokaa Boy

July 27

10am-Theatre Class 1pm- Butoh


5pm-Maleficent

7pm-Honokaa Boy

July 28

Closed

July 29

9am-Hula Class

5pm-Honokaa Boy

7pm-Maleficent

July 30

9am-Hula Class

2:30pm- Teen Hula

5pm-Honokaa Boy

7pm-Maleficent

July 31

5pm-Honokaa Boy

7pm-Maleficent

Aug 1


FIRST FRIDAY


Aug 2

5pm-Honokaa Boy

7pm-Maleficent

Aug 3

10am-Theatre Class 1pm- Butoh

5pm-Honokaa Boy

7pm-Maleficent

Aug. 4

Closed

Aug. 5

9am-Hula Class

5pm-Honokaa Boy

7pm-

Aug. 6

9am-Hula Class

2:30pm- Teen HulA

5pm-Honokaa Boy

7pm-

Aug. 7

5pm-Honokaa Boy

7pm-

Aug. 8



5pm-Honokaa Boy

7pm-22 Jump Street

Aug. 9


5pm-Honokaa Boy

7pm-22 Jump Street

Aug. 10

10am-Theatre Class 1pm- Butoh





5pm-Honokaa Boy

7pm-22 Jump Street

Aug. 11

Closed

Aug. 12

9am-Hula Class

5pm-Honokaa Boy

7pm-22 Jump Street

Aug. 13

9am-Hula Class

2:30pm- Teen Hula

5pm-Honokaa Boy

7pm-22 Jump Street

Aug. 14




5pm-Honokaa Boy

7pm-22 Jump Street

Aug 15


5pm-Honokaa Boy

7pm-Dawn of the Planet of the Apes

Aug 16


PLANTATION FESTIVAL

Aug 17

10am-Theatre Class 1pm- Butoh

5pm-Honokaa Boy

7pm-Dawn of the Planet of the Apes
Upcoming: Snowpeircer, Boyhood...
Once we go Digital we will have Transformers and How to Train Your Dragon 2
Salsa & Tango Class with Angel Prince returns on Monday nights in September & October!
E Ola Mau I Ka Pono- Hawaiian Cultural Class resumes August 18 with Kumu Lanakila at the People's Theatre, moving from Water to this Season's focus on the Forest.
Teen Hula for at risk youth begins July 16th.
People's Projector Midway Party, Friday Sept 5th
Ongoing:
Keiki Hula class every Tuesday & Wednesday (Contact Aunty Aloha at 775-1074)
Honokaa Community Theatre Class every Sunday 10 am, Butoh Class Sunday 1 pm
HONOKAA BOY headlines Kickstarter effort for People's Projector!

Friday, Saturday, & Sunday (7pm) 7/25, 7/26 & 7/27

Then every day at 5pm for the 60 days (Except Mondays) throughout August & September!

OUR FUNDRAISER WEBSITE IS NOW LIVE, DONATE TODAY!


KEEP THE MOVIES ALIVE! PEOPLE'S THEATRE KICKSTARTS DIGITAL PROJECTOR DRIVE
OUR KICKSTARTER WEBSITE IS NOW LIVE, VISIT THE WEBPAGE HERE TO DONATE TODAY!
ALSO, WE ARE HOSTING A HALFWAY PARTY FRIDAY SEPT. 5TH, CONTACT US TO DONATE ITEMS FOR OUR AUCTION OR IF YOU HAVE EVENT IDEAS OR CONNECTIONS TO PERFORMERS WHO MIGHT LIKE TO PLAY FOR OUR CAUSE!
LAUNCHING WITH "HONOKAA BOY" MOVIE (in Japanese w/ English Subtitles)

Comedy, Drama, and Adaptation. 1 hr 56 min. Shot on location in Honoka'a and Hawaii island, the film is loosely based on real events and characters in Honokaa town written about in the novel by Leo Yoshida, who visited Honokaa several years ago. The plot revolves around a love-scorned Japanese college student, Leo (played by Japanese film sensation Masaki Okada) who travels to Hawaii where he finds work as an assistant projectionist at the Honoka'aPeople's Theatre. He meets various people that have an impact on his life, not the least of which being an eccentric master chef and seamstress named Bee (played by famous Japanese actress Chieko Baisho), an elderly woman with a zest for life. One day he meets a beautiful older
woman named Mariah (played by Hilo's own Jun Hasegawa) whom he promptly falls for, and in the tangled web that is small town life, he learns to follow his heart and comes through a better man.

We're very excited to show this film about our family friend and our old plantation theatre, it's a great film filled with gentle humor and quirky small town life. We love it, and hope you will too!
OUR FUNDRASING CAMPAIGN
Aloha all you People of the People's Theatre! 2014 is a year of changes for the People's Theatre, our theatre owner/funder has retired and the theatre is up against a major hurdle in converting to digital cinema as the industry demands, we need help to keep the movies going! We're trying everything we can think of to raise money, from expanding our concessions into a real cafe in the lobby to promoting visitors with cultural shows and booking all kine live events aplenty. We need your support, either by direct donations or coming out to the shows!
The Honokaa People's theatre is a historic building that has been at the the heart of Honokaa small town life since 1930. Almost 30 years ago, the current People's Theatre family, the Keeneys, decided to carry on the legacy of the original Tanimoto family, taking on the operation and funding of the theatre. It's now 2014 and we're up against a challenge with the need for a digital projector as 35mm films are no longer available, making our current equipment obsolete. The theatre has stood through thick and thin for the Big Island community, weathering the closing of the plantations, keeping prices low, and generally providing families and friends something to do every weekend. We try to do it in the most economical and pono ways possible, doing most work ourselves from painting to plumbing and all sorts of renovation and upgrades, going solar, beaming free internet, using eco-friendly products and organic, local items wherever we can, and most importantly donating the space to many wonderful community and cultural events. We've never made any money doing it, we simply love to do what we do and believe that it can and should be done, but at this time we need a little help.
What We Need & What You Get
$60,000. This buys: Digital equipment to show the movies -- its the only equipment that will work for the movies the studios send. The days of film are sadly over, with some studios no longer offering 35mm film, and others increasing their rates as a smaller number of film prints are available, to be phased out completely very soon. Shipping rates have gone through the roof, as the People's Theatre bears the cost of shipping film canisters from the mainland solo instead of shared amongst other theatres in Hawaii.
If can: Another $3000 or more for a Grant Writing Professional, or volunteers in this area! We'd love to raise enough to pay a professional to form a Friends of the People's Theatre non-profit that would ensure the continuance of live events and educational programs. We'd love to have community involvement however we can!
Any additional funds would go into the Non-profit towards the continuance of events, community building, and educational programs here at the theatre. The Keeney family continues to care for the building and will accept any help towards this end as well if you specify, including termite treating the building, repairing the gutters, adding garden seating, handicap parking/improvements and other projects (we're open to suggestion).
We've got some perks for those of you who give, details of which will be announced at our Launch Party happening Friday, July 26, at 6 pm. The Launch Party will include a variety of music, hula and eagerly awaited film set here at the People's Theatre, "HONOKAA BOY." Our kickstarter website will go live that evening for a period of 60 days only, and it's an all or nothing deal, your pleged card donations will not be charged unless we make our goal, either we get a digital projector, or we go dark, the days of film are over.
The Impact
You can help give our kids and community members a place to go days, evenings and weekends. You can help keep Honokaa town alive by supporting the downtown merchants though a lively and active theater bringing people into town.
The closing of small-town historic theaters is common across the country, as multiplexes, cable tv, and internet changes the dynamic of the entertainment industry. The movie theater is a cornerstone community building in many towns, and comes with many memories for most of the people who live there. For many, when the town theatre closes, it is a sign of a community in distress. Many towns across the U.S. that have lost their theatre fail to revitalize. The People's Theatre has stood as a beacon of light in Honokaa during hard times on the Big Island, and has diversified it's appeal through integrating film, music, dance, and serving as a center for community meetings and educational programs including hula, Hawaiian cultural, theatre and dance classes. Right now, across the nation the primary challenge for small-town theaters is not the lack of market or community support in patronizing the theater; it is in f! act the financial resources needed to obtain digital equipment necessary to show movies. Many small town independent theatres have launched similar campaigns, and have successfully funded their digital conversion. Especially in rural communities like ours, there is still a vibrant community that wants to go to the movies and see each other out on the town. It's more than just seeing a movie. It's treating yourself, getting away from it all, the movie magic that makes eyes sparkle. For many people it means going out with friends and family, treating loved ones and sharing something special that the whole family can get into.
Other Ways You Can Help
Share our webpage page on your social networks! Volunteer to be on the crew to help for events. Stop by the theatre office and leave your email to sign up. Mention us over coffee, after meetings, meditation, church, yoga, surfing, whatever, we need all the word of mouth we can get. Not from here? It doesn't matter! Help make this small town greater than it is! Share our theatre with your friends and family as well.
Come to the movies with your friends and family whenever you can, it's a thoughtful and fun thing to do!
MALEFICENT (PG)

Saturday, Sunday July 26 & 27 (5pm)

Tuesday, Wednesday, Thursday July 29, 30 & 31 (7pm)

Fantasy. 1hr 37min . "Maleficent" explores the untold story of Disney's most iconic villain from the classic "Sleeping Beauty" and the elements of her betrayal that ultimately turn her pure heart to stone. Driven by revenge and a fierce desire to protect the moors over which she presides, Maleficent cruelly places an irrevocable curse upon the human king's newborn infant Aurora. As the child grows, Aurora is caught in the middle of the seething conflict between the forest kingdom she has grown to love and the human kingdom that holds her legacy. Maleficent realizes that Aurora may hold the key to peace in the land and is forced to take drastic actions that will change both worlds forever.
Globe & Mail
Kate Taylor

Long live the feminist revisionist backstory...

B

Los Angeles
Betsy Sharkey


This is Jolie's film because of the Maleficent she makes. Everyone else, even Aurora, fades in her presence.

A

-
New York Times
Manhola Dhargis


I'm still not sure if the movie's smack-down between patriarchy and matriarchy is the way to go, but at least nobody here is warbling about what she wants before hitting the road to self-actualization.

A-


Rolling Stone
Peter Travers


Jolie comes to this party ready to bite, but the movie muzzles her. Even at 97 minutes, Maleficent is still one long, laborious slog.

C-

Wall Street Journal
Joe Morgenstern

Suffocatingly elaborate yet insufficiently bewitching.

C

PLANTATION FESTIVAL

Saturday August 16 (All day event in town with films at the People's Theatre too!)

This is an all day event from 10 a.m.-5 p.m. Saturday, Aug. 16. Join the potluck and talk story with friends from 6-8 p.m. at Honokaa High School's cafeteria as you wind down from this exhilarating day of seeing old friends, reminiscing and reflecting.The main dish of kalua and cabbage will be enriched with the many local potluck dishes and desserts brought to share. This entire event is free, and everyone is invited.
September marks the 20th anniversary of the closure of Hamakua Sugar Company. The day will include showings of various Hamakua Sugar Company videos, as well as picture slide shows from well-known local photographers at the Honokaa People's Theatre.The food booths are representative of the different ethnic groups that worked on the sugar plantations. Assorted cultural entertainment will spotlight this vivid heritage throughout the day.
For information or any questions, contact Darde Gamayo at plantationdays@yahoo.com or call 640-8114.
The NHERC (North Hawaii Education and Research Center) Heritage Center in Honokaa is looking for photographs of the final harvest of the Hamakua Sugar Company. The center will scan the original and make a copy for their archives.Call Momi Naughton at 775-8890 for additional information.

And Showing at the People's Theatre: The Shigematsu Family and the Legacy of Sugar
This short documentary film by Sarah Anderson tells the story of one family whose ancestors emigrated from Fukuoka, Japan and arrived in Hawai'i in 1907.Denzaburo Shigematsu went to work for the Honoka'a Sugar Company, as did four of his sons and many of his grandchildren. When the plantation closed in 1994 the family's livelihood was in question, but their identity was not. The film begins with a brief introduction to the global sugar industry and the history of commercial sugar in Hawai'i and follows the Shigematsu family through five generations to the present, youngest generation. Personal interviews and historic photographs from the Christensen Photographic Collection and the family are used to tell the story. Their story is similar to many families in our community. The documentary addresses the role the sugar plantation played in the history of the coast as seen through the eyes of one family, as well as how the changing values of succeeding generations both form and reflect contemporary culture in Hawai'i.

The film was made possible by a grant from Hawai'i Council for Humanities and will be shown at the Heritage Center. It will become part of the Heritage Center's permanent exhibit and serve as a prototype for other plantation family's histories. It was directed by Sarah Anderson and photographed and edited by Winter Anderson/HILand Films in collaboration with the University of Hawai'i at Hilo History Department and the NHERC Heritage Center.

The public is invited to the premier of this locally produced film on Friday, December 14th at 6:00 in the evening in the NHERC Conference Room.
Previously at the People's Theatre:
HPAF PRESENTS STRINGS AND THINGS
WITH IGGY JANG & GARY WASHBURN

Thursday July 17 (7pm)


Strings and Things with Gary Washburn at the People's Theater in Honoka'a. Iggy Jang brings his renowned string program to the Hamakua coast to perform classical, jazz and pop favorites, with award winning Honoka'a high school music director Gary Washburn. Concessions will be available for purchase in the lobby. Tickets are $10 at www.hawaiiperformingartsfestival.org, or at the door. Sponsored by Barbara and Robert Sterne.
THE EDGE OF TOMORROW (PG-13)

Friday, Saturday, Sunday July 11, 12, 13 (5pm)

Tuesday Wednesday July 15, 16 (7:15pm)
Friday, Saturday, Sunday July 18, 19 & 20 (5pm)

Action and Adventure, Sci Fi Fantasy. 1hr 53min . The epic action of "Edge of Tomorrow" unfolds in a near future in which an alien race has hit the Earth in an unrelenting assault, unbeatable by any military unit in the world. Major William Cage (Tom Cruise) is an officer who has never seen a day of combat when he is unceremoniously dropped into what amounts to a suicide mission. Killed within minutes, Cage now finds himself inexplicably thrown into a time loop-forcing him to live out the same brutal combat over and over, fighting and dying again...and again. But with each battle, Cage becomes able to engage the adversaries with increasing skill, alongside Special Forces warrior Rita Vrataski (Emily Blunt). And, as Cage and Rita take the fight to the aliens, each repeated encounter gets them one step closer to defeating the enemy.
NPR
Ian Buckwalter

Refreshing and unexpected, both for its humor and for its upending of action norms.

B

Toronto Star
Peter Howell


A sharp sci-fi thriller that's going to be hard to beat as the summer's best blockbuster.

A

-
New York Times
Manhola Dhargis


In "Edge of Tomorrow," Mr. Liman brings Mr. Cruise's smile out of semiretirement and also gives him the kind of physical challenges at which he so brilliantly excels.

A-


Wall Street Journal
Joe Morgenstern


It's a rousing spectacle, interspersed with touching moments of really hard trying.

B+

Los Angeles Times
Kenneth Turan

It's a star-driven mass-market entertainment that's smart, exciting and unexpected while not stinting on genre satisfactions.

A

XMEN- DAYS OF FUTURE PAST (PG-13)

Friday, Saturday, Sunday July 11, 12, 13 (7pm)

Tuesday Wednesday July 15, 16 (5pm)
Friday, Saturday, Sunday July 18, 19 & 20 (7pm)

Action and Adventure, Sci Fi fantasy. 2hr 11min . The ultimate X-Men ensemble fights a war for the survival of the species across two time periods in X-MEN: DAYS OF FUTURE PAST. The beloved characters from the original "X-Men" film trilogy join forces with their younger selves from the past, "X-Men: First Class," in order to change a major historical event and fight in an epic battle that could save our future.
NPR
Bob Mondello

Quicksilver ... is the coolest of this picture's new guys, zipping around so fast ... that he can taste soup, rearrange guards' limbs, and nudge bullets off their trajectories all in the time it takes to blink.

A-

Rolling Stone
Peter Travers


Step up, cynics, and see the summer 2014 blockbuster that gets damn near everything right.

A

-
Seattle Times
Soren Anderson


Once it reaches takeoff velocity, "Days of Future Past" becomes one of the best installments in the "X-Men" series.

A-


Wall Street Journal
Joe Morgenstern


Everything is of a piece, and it's dazzling.

A-

Los Angeles Times
Betsey Sharkey

Time travel, Peter Dinklage and 1970s kitsch top a very long list of what makes "X-Men: Days of Future Past" such a blast.

B

FOURTH OF JULY FIRST FRIDAY WITH DAN BRAUER & FRIENDS

Friday July 4 (7:30pm)

Downtown Honokaa is the place to be for your Fourth of July Celebrations as First Friday in Honokaa kicks off at 5pm with music and vendors lining Mamane Street, including Hula, Capoeira, Salsa and more with special performances by Dan Brauer & Friends (of Leche de Tigre) in a rocking evening of music and dance at the People's Theatre starting at 7:30pm, visit
facebook
for more info. Friends performing with headliners of the Leche crew include Marsie Chris Cook Samantha Emmons Alicia M Jorgen Reeves Michaeloha Elam Luis Feliu Mati Laino and Chris Wilson.
SHOWCASE 2014 BENEFIT CONCERT
W/ Keikilani Lindsey, Ryan Higgins, Brad Bordessa, Jan Siedes

Saturday July 5 (7pm)

SHOWCASE 2014 BENEFIT CONCERT for Mokuaikaua Church, featuring Keikilani Lindsey, Ryan Higgins, Jan Seides, Brad Bordessa. Plus Historic Mokuaikaua Restoration Presentation announcement brought to you by ABC's Extreme Makeover Home Edition Team.
TIME: 7PM
EVENT LINE: (808) 640-4541
Sponsored by Ohana Pest Control and Bongo Ben's Island Café.
Additional information can be found at Mokuaikaua.org.
NEIGHBORS (R)

Tuesday, Wednesday, Thursday July 8, 9 & 10 (5pm)

Comedy. 1hr 36min . Seth Rogen, Zac Efron and Rose Byrne lead the cast of Neighbors, a comedy about a young couple suffering from arrested development who are forced to live next to a fraternity house after the birth of their newborn baby. Neighbors is directed by Nick Stoller (Forgetting Sarah Marshall, Get Him to the Greek).
Philadelphia Enquirer
David Hiltbrand

It's the most rollicking frat comedy since Revenge of the Nerds II. (Miss you, Booger.)

B+

Los Angeles Times
Betsy Sharkey


This raunchy unrooting of a settled suburban idyll exposes the considerable angst of emerging adulthood with a kind of scatological fervor designed to elicit oodles of inappropriate laughs.

B-

Peter Travers
Rolling Stone


You expect hardcore hilarity from Neighbors, and you get it. It's the nuance that sneaks up on you.

B+


New York Times
A.O Scott


A status report on mainstream American movie comedy, operating in a sweet spot between the friendly and the nasty, and not straining to be daring, obnoxious or even especially original. It knows how to have fun. How very grown-up.

B+

Seattle Times
Moira MacDonald


The most shocking thing about the hard-R comedy "Neighbors" is that - surprise - it's actually rather endearing.

B

GRAND BUDAPEST HOTEL (R)

Friday, Saturday & Sunday June 27, 28 & 29 (7:15pm)

Tuesday, Wednesday, Thursday, Sunday July 1, 2, 3 & 6 (5pm)
Tuesday Wednesday & Thursday July 8, 9 & 10 (7pm)

Comedy, Arthouse. 1hr 39min . THE GRAND BUDAPEST HOTEL recounts the adventures of Gustave H, a legendary concierge at a famous European hotel between the wars, and Zero Moustafa, the lobby boy who becomes his most trusted friend. The story involves the theft and recovery of a priceless Renaissance painting and the battle for an enormous family fortune -- all against the back-drop ofa suddenly and dramatically changing Continent.
NPR
Ian Buckwalter

Grand Budapest is a culmination of the tinkly music-box aesthetic of Anderson's work to date, turned up to 11.

A

Rolling Stone
Peter Travers


It's a filigreed toy box of a movie, so delicious-looking you may want to lick the screen. It is also, in the Anderson manner, shot through with hubris..

A

-
New York Times
A.O. Scott


This movie makes a marvelous mockery of history, turning its horrors into a series of graceful jokes and mischievous gestures. You can call this escapism if you like. You can also think of it as revenge.

A


Wall Street Journal
Joe Morgenstern


Mr. Anderson's lovely confection ... keeps us smiling, and sometimes laughing out loud. Yet acid lurks in the cake's lowest layers.

A-

Salon.com
Andrew O'Hehir

This is one of Anderson's funniest and most fanciful movies, but perversely enough it may also be his most serious, most tragic and most shadowed by history, with the frothy Ernst Lubitsch-style comedy shot through with an overwhelming sense of loss.

A

GODZILLA (PG-13)

Friday, Saturday & Sunday June 20, 21 & 22 (7pm)

Tuesday, Wednesday, Thursday June 24, 25 & 26 (5pm)

Friday, Saturday & Sunday June 27, 28 & 29 (5pm)

SciFi Fantasy, Action. 2hr 3min . In Summer 2014, the world's most revered monster is reborn as Warner Bros. Pictures and Legendary Pictures unleash the epic action adventure "Godzilla." From visionary new director Gareth Edwards ("Monsters") comes a powerful story of human courage and reconciliation in the face of titanic forces of nature, when the awe-inspiring Godzilla rises to restore balance as humanity stands defenseless.
NPR
Bob Mondello

We're here to see the film's leading lizard, who is pretty gorgeously realized by an army of digitizers, even if he seems just a bit-player in his own movie for the first hour or so.

B+

Miami Herald
Rene Rodriguez


In Godzilla, director Gareth Edwards sets out to revive something that has practically disappeared from big-budget Hollywood spectacles: A sense of awe.

B+

Wall Street Journal
Joe Morgenstern


The more elements the movie piles on, the more diffuse and disjointed it becomes.

C


Rolling Stone
Peter Travers


In the last third of this lumbering reboot, the latest Godzilla springs to life and wakes up the wide-eyed kid in all of us.

B

USA Today
Claudia Puig

Aiming for a titanic tale that is also seriously ominous, Godzilla opens with a bang and concludes with an exhilarating roar.

B

RIO 2 (PG)

Tuesday, Wednesday, Thursday June 3, 4 & 5 (5pm)

Comedy, Animation, Family. 1hr 41min . It's a jungle out there for Blu, Jewel and their three kids in RIO 2, after they're hurtled from that magical city to the wilds of the Amazon. As Blu tries to fit in, he goes beak-to-beak with the vengeful Nigel, and meets the most fearsome adversary of all - his father-in-law. All our favorite RIO characters including voices of Ann Hathaway, will.i.am, are back, and they're joined by Oscar nominee Andy Garcia, Gram! my winner Bruno Mars, Tony winner Kristin Chenoweth and Oscar/Emmy Tony winner Rita Moreno. RIO 2 also features new Brazilian artists and original music by Janelle Monae and Wondaland.
Los Angeles Times
Betsey Sharkey

Wonderfully animated and well-voiced, "Rio 2" is nevertheless too much. Too much plot, too many issues, too many characters.

C

Chicago Sun-Times
Bill Zwecker


It's as good as the first one and sure to please both the kiddies and adults with its two-tiered humor.

B+

Hollywood Reporter
Justin Lowe


There's plenty here to attract both kids and adults alike in Saldanha's colorful imagining of the Amazonian rainforest's avian communities.

B+


New York Times
Manhola Dargis


The cinematic equivalent of attack by kaleidoscope, "Rio 2" sucks you in and whirls you around before spitting you out, exhausted.

C+

TIME Magazine
Richard Corlis

This is an eager entertainment machine that will keep the kids satisfied.

B-

CAPTAIN AMERICA (PG-13)

Tuesday, Wednesday June 3 & 4
(7pm)
2hr 16min . After the cataclysmic events in New York with The Avengers, Steve Rogers, aka Captain America, living quietly in Washington, D.C. and trying to adjust to the modern world. But when a S.H.I.E.L.D. colleague comes under attack, Steve becomes embroiled in a web of intrigue that threatens to put the world at risk. Joining forces with the Black Widow, Captain America struggles to expose the ever-widening conspiracy while fighting off professional assassins sent to silence him at every turn. When the full scope of the villainous plot is revealed, Captain America and the Black Widow enlist the help of a new ally, the Falcon. However, they soon find themselves up against an unexpected and formidable enemy-the Winter Soldier.
Toronto Star
Peter Howell

The best kind of blockbuster comic-book movie, tweaking the brain while dazzling the eye.

A

Rolling Stone
Peter Travers


Powered by a dynamite Evans and a first-rate cast, this movie overcomes its plot holes ...by making human frailty its primary focus.

B+

Variety
Scott Foundas


Chockfull of the breathless cliffhangers dictated by the genre, but equally rich in the quiet, tender character moments that made the first film unique among recent Marvel fare ...

A-


TIME Magazine
Richard Corlis


... fulfills all the expectations of a Marvel movie. But this time the danger doesn't emanate from a fantasy villain like Neutron or an imaginary realm like Asgard.

B

RichardRoeper.com
Richard Roeper

We not only get an edgier, more complex, more compelling storyline, we get the most badass 95-year-old the world has ever known.

A-

FIRST FRIDAY FASHION SHOW AT THE PEOPLE'S THEATRE

Friday June 6th (7:30pm) FREE!

A fun evening show of fashion in Honokaa, celebrating First Friday in Honokaa style, including Mamane Street shops and local Hamakua designers. Fabulous fashion for the summer includes outfits from Indigo Sage, Big Island Grown, The Green Chair, Aloha Girl Nails, Grace Flowers, Taro Patch Gifts, Designs by Kira and more! Don't miss First Friday in Honokaa with music up and down Mamane Street and more!
AMAZING SPIDER MAN 2 (PG-13)

Friday June 5 (5pm) Saturday & Sunday June 6 & 7 (7pm)
Tuesday, Wednesday & Thursday June 10, 11 & 12 (7pm)
Friday & Sunday June 13 & 15 (7pm)
2hr 22min . We've always known that Spider-Man's most important battle has been within himself: the struggle between the ordinary obligations of Peter Parker and the extraordinary responsibilities of Spider-Man. But in The Amazing Spider-Man 2, Peter Parker finds that a greater conflict lies ahead. It's great to be Spider-Man (Andrew Garfield). For Peter Parker, there's no feeling quite like swinging between skyscrapers, embracing being the hero, and spending time with Gwen (Emma Stone). But being Spider-Man comes at a price: only Spider-Man can protect his fellow New Yorkers from the formidable villains that threaten the city. With the emergence of Electro (Jamie Foxx), Peter must confront a foe far more powerful than he. And as his old friend, Harry Osborn (Dane DeHaan), returns, Peter comes to realize that all of his enemies have one thing in common: OsCorp.
TRADITIONAL JAPANESE MUSIC CONCERT

Saturday June 7th (4pm) FREE!

A unique evening of traditonal Japanese music performed by prominent Japanese Shamisen player, Maestro Shibashu together with his students who are from Honolulu and Japan.The concert will be for Shamisen (traditional Japanse three string instrument) and traditional Japanese songs consisting Kouta (short phrasing songs)and Hauta (fragmental phrasing songs) which were very popular in the latter Edo period and the early Meiji period. This performance is sponsored by the Hawaii Shibashu Kai in Honolulu in cooperation with Hawaii Senior Life Enrichment Association, a non-profit charibable organization with IRS-501(c)(3).
The concert will include Shamisen group performances and individual performance of the traditional Kouta/Houta (ditty songs). The Hawaii Shibashukai Club for Japanese traditional music enthusiasts was founded in Honolulu in 2012 by Shibashu from Tokyo, Japan. Shibashu visits Honolulu 4x per year to teach the shamisen, a traditional Japanese 3 stringed instrument, and Kouta/Houta songs accompanied by shamisen. The Shibashukai club's first concert was in 2012 in Honolulu, and is now presenting its second concert in Honokaa at the People's Theatre.
Shibashu, shamisen master, was born in 1953 and began study under the auspice of Kouta master Kasuga Toyo-Eishiba at the age of 18. He has taught more than 500 students at his studio in Tokyo. The Shibashukai Club of Japan presents in the concert hall every two years with audiences of greater than 2000. Shibashu and his mentor, Kasuga Toyo-Eishiba perform concerts yearly for the Nippon Broadcasting Corporation. He has made multiple recordings of shamisen and Kouta/Houta music. He is trustee of the largest Kouta school in Japan.
VOLCANO SCAPES: DANCING WITH THE GODDESS

Friday & Sunday June 13 & 15 (5pm)
Tuesday, Wednesday & Thursday June 17, 18 & 19 (7:30pm)
1hr 42min . The latest in the "VolcanoScapes" documentary series, "Dancing with the Goddess" takes us into a new world of respect, wisdom and awe for one of the most amazing creations anywhere… the birth of the earth! Hawaiian volcanoes fascinate us… halaus chant and dance in honor of Pele, the Goddess of Fire and Volcanoes; many others "dance" with the Goddess in a variety of other ways. Photographers, tour guides, artists, scientists, poets and musicians are all influenced by Pele's magnificent manifestations… and all these interactions can be considered hula.
"Hula is the dance of life and life cycles."
Hawaiian Cultural Adviser Kekuhi Kealiikanakaoleohaililani
Emmy Award-Winner, Mick Kalber has been documenting the current eruption of Kilauea Volcano since it roared to life in the mid-80s. This two-hour epic will take you behind the scenes of thirty years of Kalber's amazing volcanography; high fountaining eruptions, the devastation of Kalapana, the ash eruption deep inside Halemaumau crater, littoral explosions, lava flows, tubes, a variety of spectacular ocean entries and much, much more! It's the untold beauty of the world's most active volcano… told through the eyes and voices of those who are most intimate with the Goddess, Pele.
Make scientific discoveries with US Geological Survey scientist, Mike Poland close up to the "off-limits" ash eruption of Halemaumau and listen to "Pele's Song" with infrasound scientist Milton Garces. Explore the poetry of renowned storyteller, Kim Dark. Watch the amazing recreation of Pele's flows by glass artist, Daniel Moe. Collect volcanic images with world famous photographer, G Brad Lewis. Ride the ocean waves to tour the early morning ocean entry with boat captain Shane Turpin, dive below to witness underwater pillow lava captured by videographer/diver, Mike May, and soar above huge, blistering lava flows with helicopter pilot, Cal Dorn. It's an experience you won't want to miss!
Kumu and Hawai`ian Cultural Expert – Kumu Ehulani Stephany
Halau Hula Ka Makani Hali`ala O Puna – Kahiko Hula
Cultural interpretation by Kekuhi Kealiikanakaoleohaililani
Slack Key music by Ben Kaili
Produced by Mick & Ann Kalber and Mark Richford
Post Production by Tropical Visions Video, Inc;
AN ALL ISLAND DANCE AFFAIR (PG-13)
Saturday Saturday June 14th (7pm)
The ALL ISLAND DANCE AFFAIR hits the floor at the Honokaa People's Theatre Saturday June 14 at 7pm, bringing together dancers from all walks to a mixed evening of Ballrom, Latin, Tango and Swing headlined by The Johnny Shot Band and dance performances by top professional and amateur couples. Don't miss this evening to come out and strut your stuff in a benefit for Project Aware, a non profit that promotes ocean awareness, protecting coral reefs and preventing shark finning and much more. Come out and join the fun!
First Fridays is coming to Honoka`a Town! The Honoka`a Business Association is proud to introduce First Friday Nights in H-town. With FREE Live Music, Later Store Hours, Classes, Demonstrations, Booths and Much More, Honoka`a will be hosting vendors, artists and musicians from all over the Big Island. First Fridays kicks off February 7th, 2014 from 5- 8 pm all along Mamane street in Downtown Honoka`a.
Please contact Alison Higgins of Grace Flowers or Michelle Barthel of Big Island Grown to get involved!
This is a free event and open to the public. - See more at: http://westhawaiitoday.com/calendar/first-friday-nights-honokaa.html#sthash.JlBxrEdW.dpuf
MUPPETS MOST WANTED (PG)
Tuesday, Wednesday, Thursday May 6, 8 & 11 (5pm)
Family & Kids, Action Adventure & Comedy. 1 hr 52min .Disney's "Muppets Most Wanted" takes the entire Muppets gang on a global tour, selling out grand theaters in some of Europe's most exciting destinations, including Berlin, Madrid, Dublin and London. But mayhem follows the Muppets overseas, as they find themselves unwittingly entangled in an international crime caper headed by Constantine-the World's Number One Cr! iminal and a dead ringer for Kermit the Frog-and his dastardly sidekick Dominic, aka Number Two, portrayed by Ricky Gervais. The film stars Tina Fey as Nadya, a feisty prison guard, and Ty Burrell as Interpol agent Jean Pierre Napoleon.
THE HAUMANA (not rated) - DON'T MISS THIS AWARD WINNING LOCAL FILM!


Tuesday Thursday Sunday May 6, 8 & 11 (7pm)

THE HAUMĀNA is an independent feature film produced in Hawai`i.
*Haumāna n. Students, pupils. Perhaps lit., to lay before one (hau) a ball of masticated food (māna)
Synopsis:
Jonny Kealoha is the charismatic host of a struggling Waikiki Polynesian lū`au show. To everyone's surprise, including his own, he is appointed as the successor to a high school boy's hula class when his former Kumu Hula (master hula teacher) passes away. He becomes as much a student as a teacher through the demands of leading the boys to a significant cultural event and rediscovers the sanctity of the culture he had previously abandoned.
With choreography and cultural consulting by Robert Cazimero, Lanakila Casupang, Maelia Loebenstein-Carter and Kaipo Hale
Starring: Tui Asau, Tauarii Nahalea-Marama, JD Tanuvasa, Cedric Jonathan, Christopher Latronic, Saitia Faaifo, Buddy Martin, Uluwehiikawekiuokalani Keaunui, Mary Pa`alani, Marlene Sai, and Kelly Hu as "Linda, the Bartender"
AWARDS:
Los Angeles Asian Pacific Film Festival – Audience Award (Narrative Feature)
Los Angeles Asian Pacific Film Festival – Special Jury Award – Best First Feature
Los Angeles Asian Pacific Film Festival – Grand Jury Award (Nominated)
Hawaii International Film Festival – Audience Award (Narrative Feature)
CAAM Fest – Jury Award (Nominated)
Philadelphia Asian American Film Festival – Audience Award (Narrative Feature)
Orlando Film Festival – Best Film (Nominated)
Orlando Film Festival – Best Ensemble Cast (Nominated)
HONOKAA HIGH JAZZ BAND (ALL AGES)
Friday May 9 (7pm) $5 adult, $3 student/seniors

The Honoka'a High School Jazz Band is a group of advanced music students who uphold a long tradition of excellence at Honoka'a High and Intermediate School. Under the direction of Gary Washburn, a dedicated teacher and accomplished jazz artist, the band is considered one of the states top High School Bands. His award-winning concept of High School Band is unique only unto itself. It is completely geared toward teaching students how to become popular music performers, many of them moving on from high school into the entertainment industry. In 2010, Gary was awarded the "Class Nobel Educator of Distinction Award" and in 2011 the Grammy Foundation awarded him with a very sizeable grant for his unique and outstanding band program. Come see what this year's young performers have to offer on the big stage and say you saw them here first, from Rock to Reggae, Jazz to the classics, the HHS Jazz band are sure to knock your socks off!
KA WAI OLA (THE WATERS OF LIFE) COMMUNITY HOIKE

Saturday May 10 (5pm)

This evening is a presentation of Hawaiian perspectives on the subject of water as learned by Hamakua community members of all ages in an ongoing series of traditional cultural classes held by Kumu Lanakila Managuil through the University of Hawaii NHERC extension. The connectedness of people to place through the water cycles is exemplified by oli (chants) and hula (dance) as well as personal interpretations to share the knowlege of the area. Kumu Lanakila was born and raised in Hamakua, trained in Waipio in traditional practices, and has been the Hawaiian Studies teacher at Honokaa High and Elementary for over 8 years, as well as teaching through the Youth Center, College, and other community groups he continues sharing Hawaiian culture in the community through every means possible to keep the culture alive.
HONOKAA 7&8th Grade JAZZ BAND (ALL AGES)
Monday May 12 (7pm) $5 adult, $3 student/seniors

Getting these kids started in music early is one of the many projects Gary Washburn has cooking, on this evening come see the students of Honoka'a Middle School in a rockin serenade to the community. These kids are coming up! Under the direction of Gary Washburn
NONA BEAMER: A LEGACY OF ALOHA (ALL AGES) 
Wednesday   May 14  (7pm) 

Sunday   May 18  (5pm) 
Nona Beamer: A Legacy of Aloha' is a portrait of a remarkable Hawaiian dancer, teacher, and musician. As a child Nona ran headlong into the colonial influences that still suppressed the Hawaiian language and culture well into the 20th Century.  Through stories, songs, and dances, from some of those whose lives were changed by Aunty Nona, a picture emerges of the crusader who, quietly and sweetly, helped
reshape history and restore Hawaiian culture and dance.
THE NAVIGATORS: PATHFINDERS OF THE PACIFIC (ALL AGES) 
Celebrating the return of Hokulea & upcoming international voyage! Special Talk Story to follow film
Thursday    May 15  (7pm)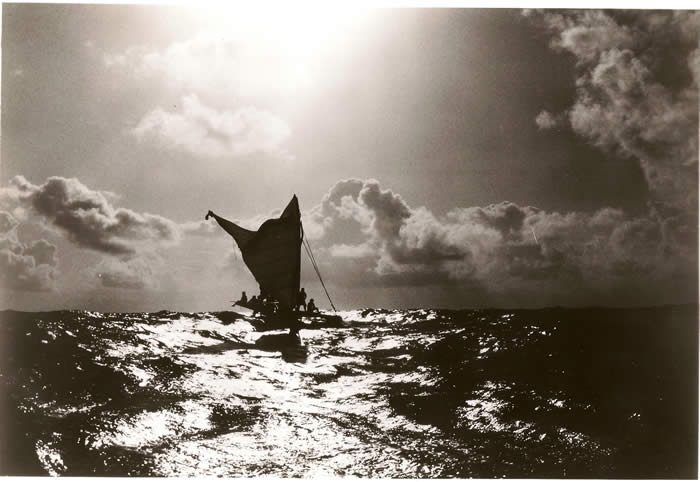 Over 1,000 years ago, the scattered islands of Polynesia were settled by an ancient seafaring people. Where did they come from? How did they navigate across the vast Pacific Ocean to settle one-third of Earth's surface? To find out, anthropologist Sam Low sets off across the pacific, the result of which is this inspiring and breathtaking documentary.
"The film presents fascinating theories about the origins of the Polynesian people weaving a thread between Satawal (a coral atoll in Micronesia), where the secrets of navigation still live; to Viti Levu in Fiji, where distinctive Lapita pottery has been discovered; to Huahine in the Society Islands where an 1,100 year old voyaging canoe has been unearthed; to the valleys and caves of Hawaii." "It will open a virtually unknown world to many "continental peoples," as Mainlanders are sometimes called, and help engender a new respect for an Oceanic tradition that still struggles to live on. And it should instill a justifiable pride in all those of pacific heritage whose ancestors accomplished some of the greatest feats of seafaring in history." -Honolulu Advertiser.
"The Navigators (is) a fine documentary which describes the exploration and settlement of ancient Polynesia by navigated voyages more than a thousand years ago - six centuries before Columbus discovered America." "Using only the wind, stars, flights of birds and other natural signs to guide them, the ancestors of today's Polynesians sailed their 100 foot long, double hulled canoes across an area larger than Europe and North America combined on voyages that lasted for months. This fascinating documentary was made by Sam Low with the help of Mau Piailug, one of the last remaining palu, the non-instrument navigators of the Caroline Islands of Micronesia." San Francisco Chronicle.
"It inspires, educates, and preserves native knowledge in a way that appreciates and values indigenous ways of knowing." Chad Kālepa Baybayan, Navigator in Residence, 'Imiloa Astronomy Center of Hawaii"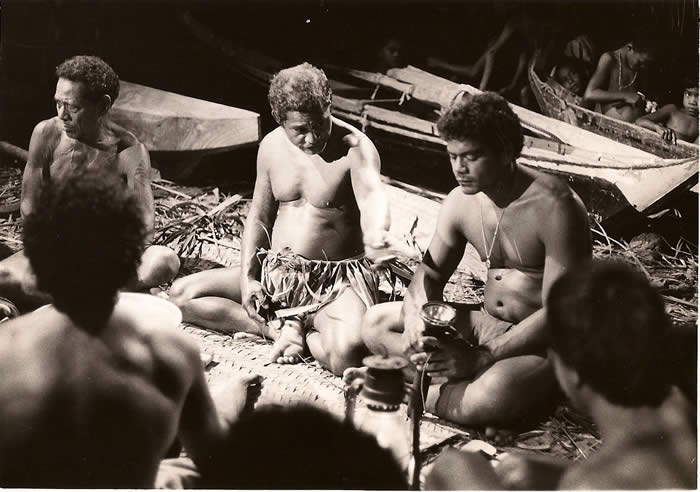 CINEMA PARADISO -ARGENTINE TANGO MILONGA & PERFORMANCE w/ reknown international Tango performers Hugo & Celina Patyn

Friday     May 16  (6pm Dance Workshop, 7:30 pm Milonga & Performance) 

Simply put, they are superstar performers in Argentine Tango. They have appeared in multiple Broadway and world traveling shows. They are back in the US for a tour (shows and lessons).  Hugo was part of several companies which toured over 250 cities including, New York, Rome, Tokyo, Toronto, Jakarta,Los Angeles, Mexico City, Seoul, Taipei, Madrid and Las Vegas, some of these shows were Forever Tango, Tango Dreams, Super Tango, Alma de Tango, I Tango, Bien Argentino, Passion of Tango among others.
Today, besides continuing with his career Hugo has his own academy which hundreds of people pass daily to learn different branches of song and dance music.
Celina began her dance studies at an early age. She trained in ballet, contemporary, jazz, folk and especially in Tango Argentino. She has traveled to Uruguy as part of the Caramel Theatre Company. She has performed in various scenarios of Buenos Aires, with Hugo Patyn's Company Emporio Tango. Celina's dance is dynamic, sensual, sophisticated and elegant. http://www.hugopatyn.com
HANAU KE ALI'I

Saturday May 17th (7pm)
"Born is the chief!" King Kamehameha I united the Hawaiian Islands into one royal kingdom after years of conflict.  This hula drama will take the viewers into old Hawaiʻi and show the importance of perpetuation and persistence of our native heritage. Through the story of the world-renowned warrior chief Kamehameha, we'll journey through destiny, power, love, compassion, war, and spirituality. The life of this striking figure in Hawaiian history is a lesson of leadership and unification, dedication and appreciation for our land and people.  Ke ō ʻo Paiʻea aliʻi eō ē!
ABOUT THE PERFORMERS:
Hālau Nā Kīpuʻupuʻu is a traditional Hawaiian dance school that is rooted in the practices of ancient Hawaiʻi, the great Kamehameha family and his famous Kīpuʻupuʻu Warriors. This hālau is anchored in the Hawaiian culture and language while immersed in the traditions and teachings of the Kamohoaliʻi family of Waimea. Hālau Nā Kīpuʻupuʻu is based on the Puʻukapu plains of Waimea, Hawai'i.
The hālau is under the direction of Kumu Hula Micah Kamohoaliʻi. Known for their powerful energy, ʻaihaʻa and emphatic style of chant and dance stemming from Hawaiʻi Island, they are linked to the powerful rains of their homeland and known to bring on a downpour.
Hālau Nā Kīpuʻupuʻu is celebrated for revitalizing many ancient art forms and practices within hula not commonly seen today. They are most famed for revitalizing the art and practices of ancient Kapa within the lines of hula. Cultural leaders within the landscapes they strive to preserve, perpetuate and practice native tradition to honor the akua, the kanaka, and the ʻāina.